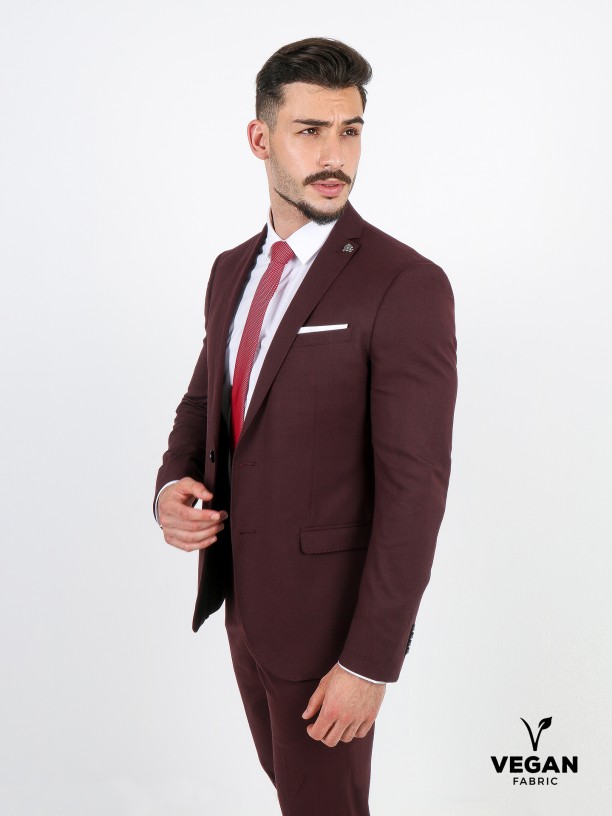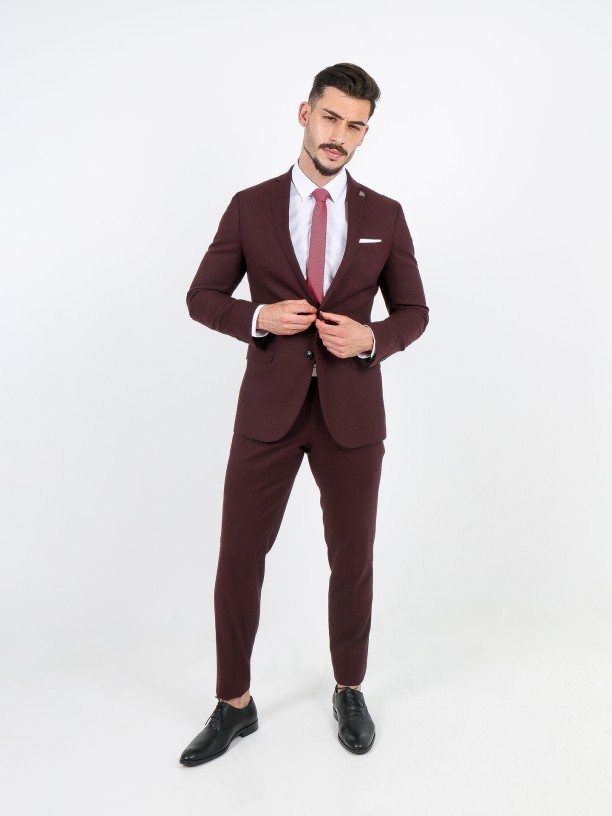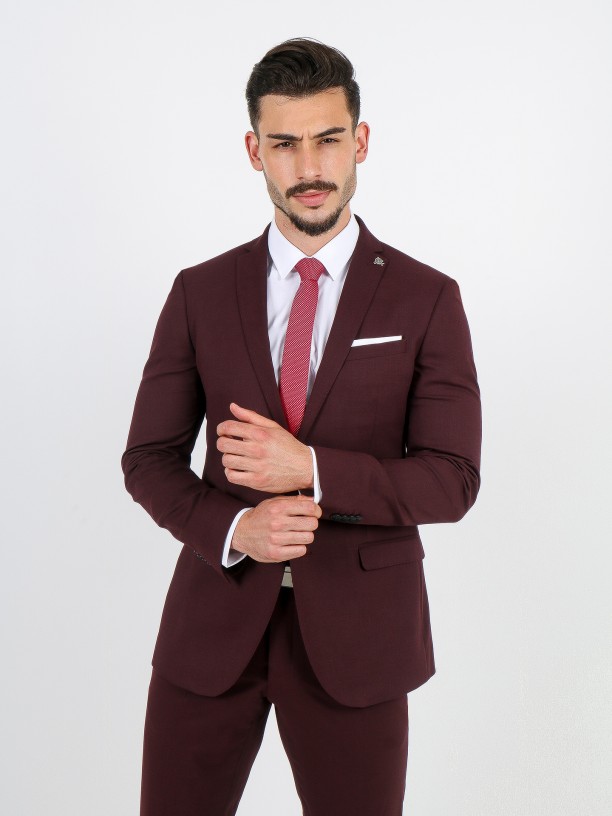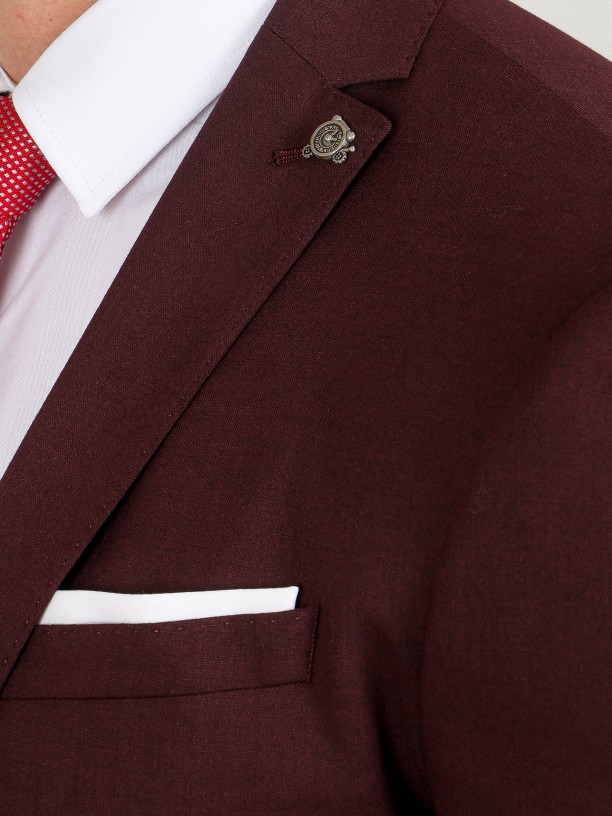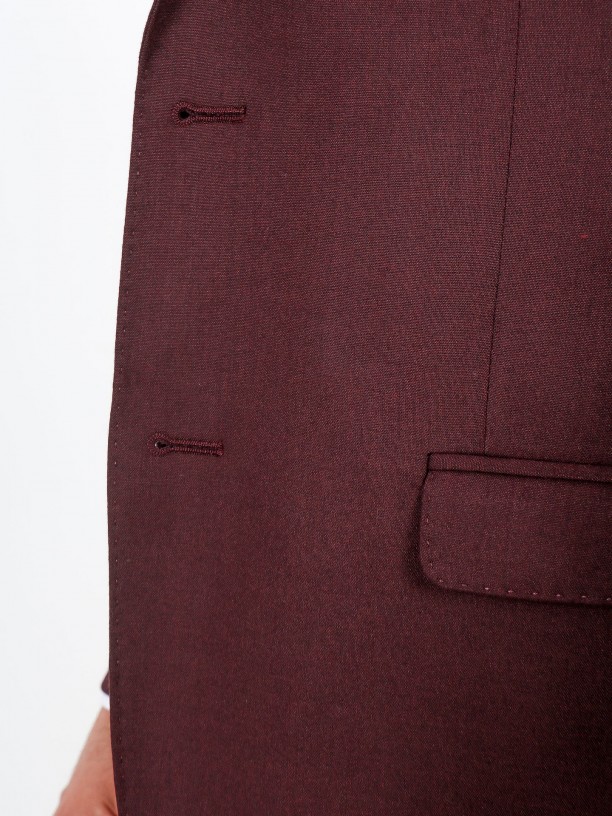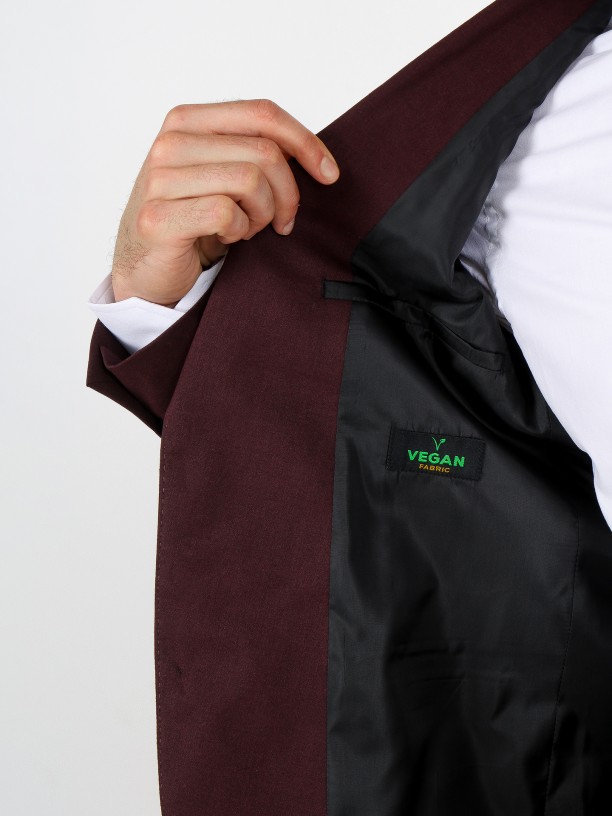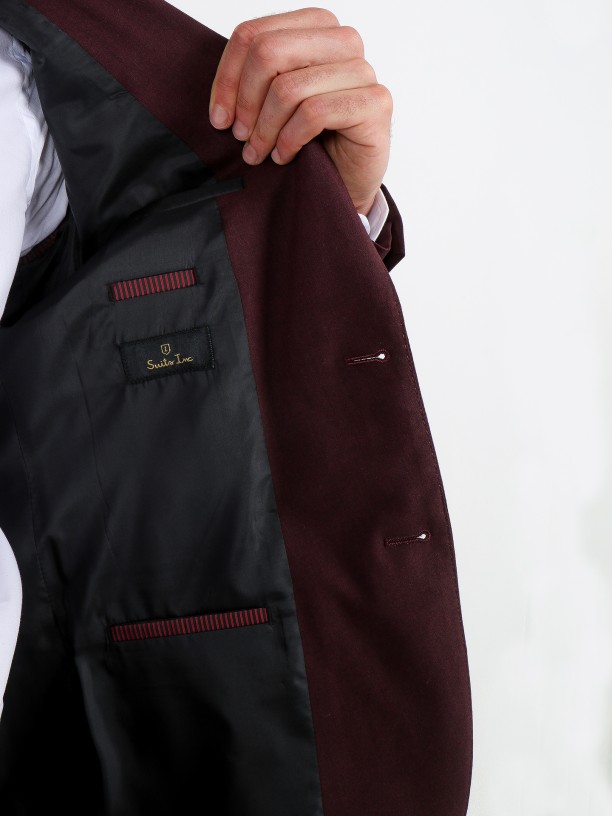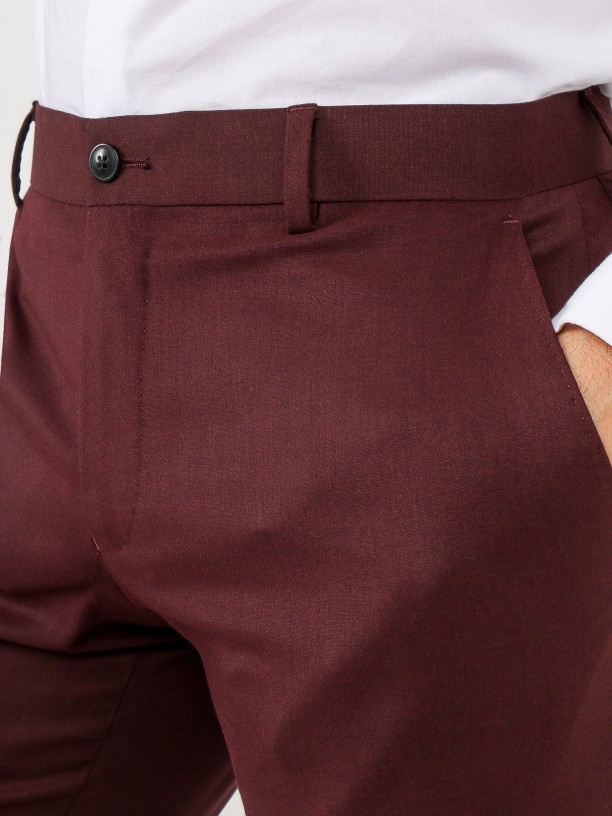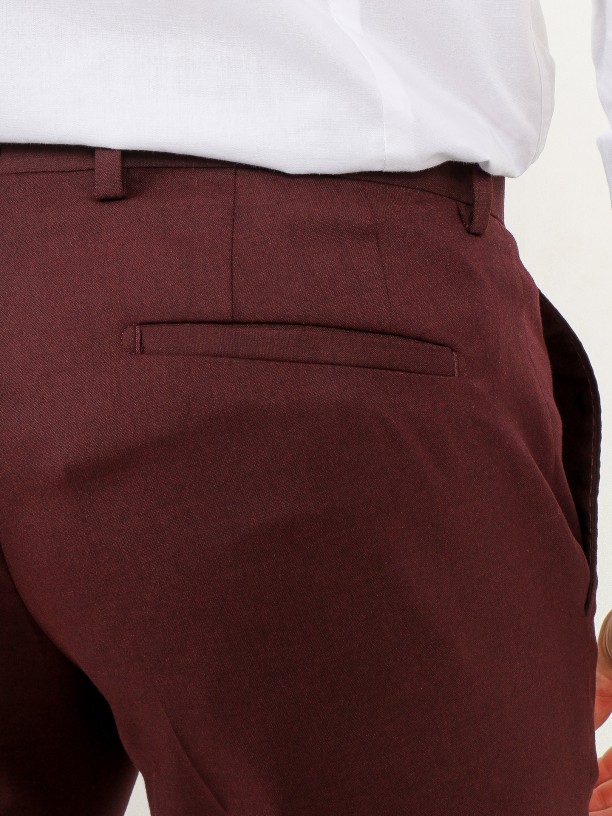 Plain slim fit suit vegan fabric
Plain Slim Fit suit made in a mixture of slightly elastic technical fabrics. Collar with thin lapel and pin, two button closure. Two side pockets with lapel, one pocket at chest height with removable straight scarf, sleeve finished in four-button cuff, lining and several interior pockets. Pants with two side pockets and two back pockets.
The model is 1.79m tall and wears size 48/40.

Made of 100% vegan fabric

Collar with thin lapel and pin

64% polyester, 34% viscose and 2% elastane

Vegan Fabric

The V-Label is an internationally recognized and registered symbol for labeling vegan or vegetarian products and services.
Vegan Certification means that the suits are produced with fabrics and materials that do not use animals and any type of animal suffering in their production stages.

Regular shipping
Within 15-20 business days after shipment.

Express shipping
Within 2-3 business days after shipment.

Send to our address
You can return your items by sending them to our address. You have 30 days to make your return from the date you made your purchase.