A New Life
Discover the models of Recycled Fabric suits, made from recycled fabric from plastic bottles.
A New Life
Building a solid path to being a sustainable brand means respecting and protecting the nature that welcomes us.
In such an impactful journey, each step inevitably becomes important and for Suits Inc it is significant that we can present to our audience classic pieces with recycled fabrics that are part of sustainable fashion.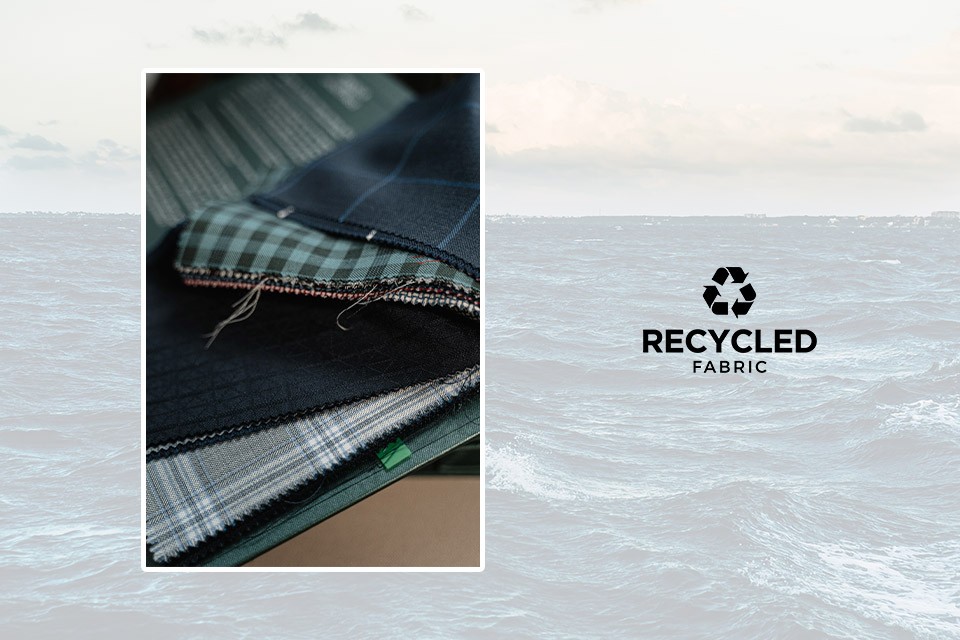 Recycled Fabric

In this way, we are able to breathe new life into plastic waste and reduce the production of virgin raw materials through a process that consumes less water and energy and generates less waste.
The regenerated yarn has characteristics similar to virgin polyester; it is strong, resistant, durable and can always be recycled again.

Commitment Suits Inc
The brand's main objective when creating recycled clothing lines is to positively impact the future of the environment and all generations.
In addition to recycled fabric suit models, we aim to extend this line to casual pieces and create a visible change in the responsibility we have decided to assume as active agents in environmental indexes.
Wool bomber jacket with recycled fabric
Promotion valid from 0000-00-00 to 0000-00-00
Wool bomber jacket with recycled fabric
Promotion valid from 0000-00-00 to 0000-00-00